T • C
   ATTENTION : ADDITIONAL WORK REQUIRED !   

This Article may not meet WCWikia's Standards and may contain Incomplete or Missing Information.
You can help by Expanding this Article.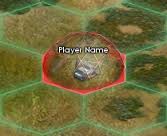 Enemy Base: Bases on the world map are displayed as Enemy base for the player, If the guy is a friend of him,it shows as a friend base.Enemy base are displayed in Red color.
Ad blocker interference detected!
Wikia is a free-to-use site that makes money from advertising. We have a modified experience for viewers using ad blockers

Wikia is not accessible if you've made further modifications. Remove the custom ad blocker rule(s) and the page will load as expected.