---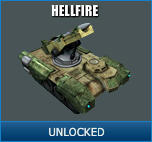 | | | | | | | |
| --- | --- | --- | --- | --- | --- | --- |
| Splash Damage | Space | Infantry | Vehicle | Air | Building | Map Speed |
| Yes | 190 | Poor | OK | Can't Hit | Best | 1.1 |
Stat Progression
Level
Upgrade Cost
Upgrade Time
Tech Center
Production Cost
Speed
Health
Range
Damage (DPS)
Metal
Oil
Thorium
Metal
Oil
1
N/A
N/A
N/A
Instant
8
120,000
160,000
0.7
1,900
387
950
2
1,330,000
1,197,000
0
2d 7h 33m
8
156,000
208,000
0.7
2,100
405
1,188
3
1,662,000
1,475,800
0
2d 18h 40m
9
202,880
270,400
0.7
2,300
425
1,307
4
2,606,800
2,346,100
0
3d 08h 00m
9
263,680
351,520
0.7
2,500
445
1,426
5
3,649,520
3,284,600
0
4d 00h 00m
10
342,720
456,960
0.7
2,700
455
1,545
6
5,109,330
4,598,400
0
4d 19h 12m
10
445,600
594,080
0.7
2,900
468
1,663
7
7,153,060
6,437,800
0
5d 18h 14m
10
579,360
772,320
0.7
3,100
470
1,782
8
10,014,280
9,012,900
0
6d 21h 53m
10
753,120
1,004,000
0.7
3,300
472
1,901
9
14,019,990
12,618,000
0
8d 07h 4m
10
1,000,000
1,500,000
0.7
3,711
475
2,321
10
19,627,990
17,665,200
760,000
5s
10
1,250,000
1,750,000
0.7
3,900
475
3,210
11
27,479,190
24,731,300
760,000
5s
10
1,250,000
1,750,000
0.7
4,290
475
3,531
12
30,227,110
33,249,820
1,600,000
5s
10
1,250,000
1,750,000
0.7
4,680
475
3,852
13
31,738,470
33,325,390
2,400,000
5s
10
1,250,000
1,750,000
0.7
5,070
475
4,173
14
31,738,470
33,325,390
2,400,000
5s
10
1,250,000
1,750,000
0.7
5,460
475
4,494
15
5s
10
1,250,000
1,750,000
0.7
5,850
475
4,815
Total
186,356,210
183,267,700
7,920,000
38d 4h 36m
Note : Showing Data for a Non-Customized Unit
Yellow indicates increase from previous level. Underline Indicates Max Value.
Build Times & Repair Information
Level 10 War Factory Build & Repair Times Per Hellfire Level
Level 1
Level 2
Level 3
Level 4
Level 5
Level 6
Level 7
Level 8
Level 9
Level 10
Build
3h 18m
3h 18m
3h 18m
3h 18m
3h 18m
3h 30m
3h 51m
Repair
39m 36s
39m 36s
39m 36s
39m 36s
39m 36s
Level 10 War Factory Repair Costs Per Hellfire Level
Metal
24,000
31,200
40,576
52,736
68,544
89,120
115,872
150,624
200,000
250,000
Oil
32,000
41,600
54,080
70,304
91,392
118,816
154,464
200,800
300,000
350,000
Times for other War Factory Levels may be calculated by adding 5% for each level below Level 10.
Effective Hellfire Levels vs Turrets
Turret Level
Level of Hellfire Required to Out Range Each Turret Type
   Blitz   
Cryo
Hellfire
Laser
Machine
Mortar
Napalm
Plasma
Rocket
Shock
1
1
1
2
1
1
1
1
1
1
1
2
3
1
3
1
1
2
1
1
3
1
3
6
3
4
1
1
4
3
3
6
2
4
-
4
5
1
1
6
4
4
-
4
5
-
-
7
3
1
-
-
-
-
5
6
-
-
7
3
1
-
-
-
-
5
7
-
-
7
3
2
-
-
-
-
5
Image
Table Reflects Non-Customized Range Stats Only !!!
        Name        
Icon
   Class   
   Level   
Description
Time of Effect
Thorium to Extend
Death From Above
Defensive
Uncommon
2 Mercenary Hellfires deploy when your base is under attack.
12h
100,000
More Information and a the Full List of Ops available here: Special Ops
Additional Facts
The Hellfire was introduced to the Event Shop during Operation: Hellfire.
The Hellfire received a Workshop Schematic in the Event Shop during Operation: Deadpoint 2.
The Hellfire received the ability to be upgraded to Veteran Level 5 in Game Update: April 1st, 2014.
The Hellfire Missiles fired from the Hellfire have a show high arc trajectory which makes them vulnerable to being destroyed before reaching the Target from all Anti-Air Units with the exception of the Flak Weapons, The Flak Tank and the Flak Turret.
The Reaper Drone has the capability of Air to Air targeting therefore it may be distracted from attacking by the incoming Hellfire Missiles.
Up to 7 Hellfire may be placed into a single Platoon with a Level 10 Storage.
Since there are so many defenses that can destroy the Hellfire Missile it usually requires many Hellfire Vehicles all shooting at or near the same target for a Missile to get through the defensive fire. Once a few missiles do make it through it the defense will start to break, As the the number of defensive guns goes down the number of missiles successfully making it to their target goes up.
Other good Units to defend against Hellfire are Gatling/Elite for their range and rate of fire and Snipers ( to attack the Hellfire vehicles themselves ) for their great range and ability not to get distracted by the missiles.
Commanders should always be aware of the vast Splash Damage ( both intended and unintended ) done by the Hellfire missiles.
The Hellfire, Hellstorm and Hellfire Turret are all just different firing platforms for the same class of Hellfire Missiles.
Non-Customized Hellfire Vehicles have an extremely slow rotation and movement speed. This vastly hinders its mobility making getting to the target a slow process and running from trouble an non option.
In-Game Quotes
Click Expand to View Additional Quotes
"

Hellfire's are armored bombardment platforms, perfect for raining destruction upon the enemy with long range rocket strikes

"



 

— In-game description 
"

Cutting the weight of the rocket and increasing the output of the propellant allows the Hellfire to load and deploy rockets.

"



 

— Level 10 Description 
"

May whatever your enemies pray to have mercy on their souls.

"



 

— Old Fully Upgraded Level 9 Description 
External Links
Known Issues
Hit Expand to View This Section
Listed here are bugs that have been identified with this Unit or Feature. Once fixed each issue will be moved to Resolved.
"

Greetings all, Just wanted to let you know that we're monitoring the Hellstorm/Hellfire projectile overkill situation very closely. We're going to be adding health to those projectiles and all Missiles in next week's release. These changes should return these units to the level of effectiveness that they enjoyed before the overkill targeting changes, but we will closely monitor the situation and make further adjustments if needed.

"



 
— KIXEYE CM Chris [src]
Existing Known Bugs :
Resolved Bugs :
Forum Discussion Links :
Animated Photo
Gallery
Video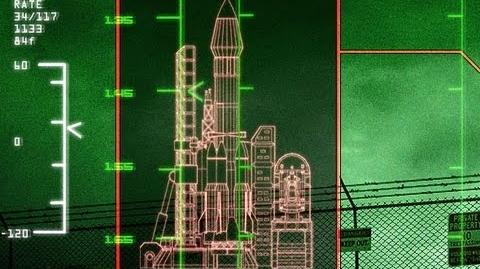 ---