T • C
   ATTENTION : ADDITIONAL WORK REQUIRED !   

This Article may not meet WCWikia's Standards and may contain Incomplete or Missing Information.
You can help by Expanding this Article.

T • C
   ATTENTION : CLEANING REQUIRED !   

This Article may not meet WCWikia's Standards and may contain Outdated or Incorrect Information.
You can help by Cleaning this Article.
Hellfire Missiles are missiles launched by the following units/buildings: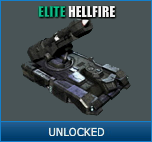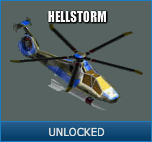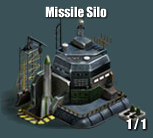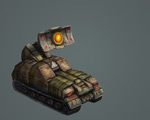 Facts/Tactics
- Although hellfire-class missiles typically deal the most damage and have the furthest range of any long-range unit, their sheer size makes it able to be shot down by certain anti-air units. All units that can shoot it down (but are currently not limited to) are the Rifleman / Elite, Heavy Gunner / Elite, Sniper (modified), Stinger, Hercules, Humvee / Elite, Gatling Truck / Elite, and the Reaper Drone.
- Hellfire-class missiles vary in size and shape. Regarding units, the size from smallest to largest goes in this order:
Hellfire / Elite (not customized), Hellstorm (not customized), V2 Spotter
- Missiles fired from the silo are arguably the largest in the game so far, being almost the same size as the V2 missile. However, a certain type of missile (Skybolt) launched from the silo are the only type of hellfire-class that can cause the Concussion effect
-There is also a tactic that you shoot hellfire missiles at units that can fire at them to draw away fire so your other units can attack them with less losses.
-The Stinger is very good at shooting down hellfire missiles so you should take them out before sending hellfire missile launchers.
-Most Special Forces units cannot take out hellfire missiles from the Hellfire but can still hit Hellstorm missiles.
Ad blocker interference detected!
Wikia is a free-to-use site that makes money from advertising. We have a modified experience for viewers using ad blockers

Wikia is not accessible if you've made further modifications. Remove the custom ad blocker rule(s) and the page will load as expected.