T • C
   ATTENTION : ADDITIONAL WORK REQUIRED !   

This Article may not meet WCWikia's Standards and may contain Incomplete or Missing Information.
You can help by Expanding this Article.

T • C
   

ATTENTION : CLEANING REQUIRED !

   

This Article may not meet WCWikia's Standards and may contain Outdated or Incorrect Information.
You can help by Cleaning this Article.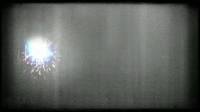 Why oh why do we not have a Kixeye page!!!!

From Wikipedia, a differentfree encyclopedia:
Kixeye
[1]

Kixeye Logo

Type
Private
Industry
Video games
Founded
July 2007
Founders
Paul Preece
David Scott
Will Harbin
Headquarters
San Francisco, United States
Products
Backyard Monsters, War Commander, Battle Pirates, Desktop Defender, Vega Conflict, Tome
Website
kixeye.com
Kixeye (stylized as KIXEYE, formerly known as Casual Collective) is a San Francisco, California based developer of online strategy and combat games with over 5 million monthly active users. [1][2][3] It creates games for competitive gamers and its titles Backyard Monsters, Battle Pirates, and War Commander prominently feature "explosions and gore and mayhem".[4][5] Its real-time strategy game Backyard Monsters has had over 20 million installations.[6] Kixeye expected to generate more than $100 million in revenue in 2012.[7]
History
[2]Kixeye office reception===Beginnings=== Developers David Scott and Paul Preece began Kixeye as Casual Collective, where they developed 13 Flash games.[2][5][8] The developers wanted to "make games that we grew up playing and that we love playing."[9]
In mid-2009 when searching for new venues for their strategy games, Scott and Preece decided to take their Flash knowledge and move it to Facebook.[5][10][11] After developing Minions on Ice and TSG: Missions, Casual Collective hired Will Harbin, the co-founder of Affinity Labs, as CEO and moved its headquarters to San Francisco, where they developed Desktop Defender, a Tower Defense game for Facebook.[4][8] After its release in December 2009, the game reached 675,000 monthly active users and produced more revenue in one day than their previous games made in one month.[8]
Growth and Kixeye re-brand
In 2009, Casual Collective began developing Backyard Monsters, a real time strategy game, for Facebook.[8] Early versions of the game had cartoon-like figures and less gore, but the company later changed the aesthetics to feature more intense images and, as David Scott said, "make the game we wanted to make."[5]
In April 2011, the company re-branded itself as Kixeye, which reinforced its hardcore user base,[8][12] men in their 20s to 40s who are looking for a hardcore game experience, contrary to the user base of other social games.[4][13] Harbin said, "We looked at the space of what was currently available on browsers and Facebook, and all I saw were games like Farmville, basically just targeted to the female soccer mom... So I thought, why not target the more traditional gamer?"[14]
In 2011, Kixeye was eleven times more profitable than the previous year,[2] with most revenue generated not from virtual goods, but from speed-ups.[8][12] Kixeye is currently working on launching its own game platform that will integrate with Facebook Connect while also allowing users to play without a Facebook account.[8]
Kixeye is projected to generate nine figures in revenue in 2012,[2] with the company's revenue for each daily user being approximately 20 times that of the average social game.[1] Kixeye currently has over 400 employees,[15] and over five million monthly active users.[16] and is backed by Trinity Ventures, JAFCO and Lightspeed Venture Partners.[10]
Gallery - Animated