Historical Timeline
Listed in Reverse Chronological Order -- Click [ Expand ] to View Earliest Updates
Update History
Listed in Reverse Chronological Order -- Click [ Expand ] to View Earliest Updates
Boss Unit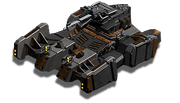 Boss Base
Additional Information
Character Dialogs
To view all Character Dialogs featuring Kronos see Kronos's Full Character Dialogs.
Trivia
Kronos' image has always been associated with the Hell Hounds but his name remained a mystery for almost 5 years.
Kronos' name was first revealed in the 4th Event Message Operation: Omega. ( Ref )
Firsts & Records
Related Pages
External Links
Gallery
Images may have been resized to fit in the page. Click on an image to enlarge.