Operation: Undead Harvest
Comments

118
327pages on
this wiki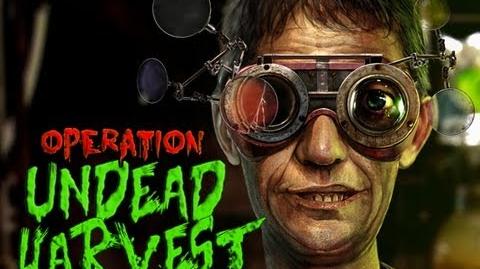 Begins on 26th of october.
"First 20 or so waves are mostly infantry, so he is wise to start out with an anti-infantry loadout" - Dave Scott
"Who said there was a fixed number of waves?" Dave Scott
"CC getting destroyed or aborting the wave = No XP and having to re-do the wave."- Dave Scott
Every type of unit will be attacking.
Each 10 waves will be a boss wave. With the exception of wave 15 that is a boss wave too.
Wave 60 will be the start of kondor attacks.
We all knew a zombie event was coming...Only question is will it happen again?
Prizes: