RADAR JAMMER
Building Description
The Radar Jammer Building reduces the Maximum Range of all Attacking Units on the Battlefield.
Building Type
Special Event Only  //  Rogue Faction Controlled
Building Group
Non Player Controlled Building
<< Prev
T • C
Next >>
Building Function
Radar Jammer buildings reduce the Maximum Range of all Attacking Air and Ground Units on the battlefield in which one or more are located.
Destroying all Radar Jammers in a Base or Fortress will remove the Range reduction debuff from Units on the battlefield.
A Radar Jammer Icon ( ) appears above all affected Units while a Radar Jammers are active.
State of Repairs
| | | |
| --- | --- | --- |
| Normal | Damaged | Destroyed |
| | | |
| 100% - 50% Health | 49% - 1% Health | 0% Health |
Appearance History
Additional Facts
In-Game Quotes
Click 

Expand

 to View Additional Quotes 
"

Space for the In-Game description ( Duplicate for Additional Quotes.

"



 

— In-game description 
Related Pages
External Links
Animated Gallery
Gallery
Images may have been resized to fit in the page. Click to enlarge.
Video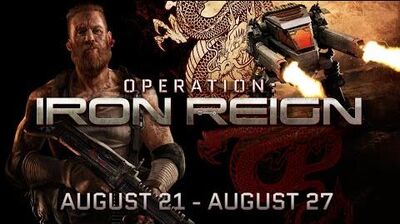 Ad blocker interference detected!
Wikia is a free-to-use site that makes money from advertising. We have a modified experience for viewers using ad blockers

Wikia is not accessible if you've made further modifications. Remove the custom ad blocker rule(s) and the page will load as expected.