General Information
Scrap Metal is found in the form of Scrap Cars.
Randomly placed in the Player's Base.
Provide the Player with different amounts of the Resource Metal based on the Player's Level (?)

Ranging from

1,000

Metal through

176,212

Metal

Collected Scrap Metal generates Experience Points at the normal rate of 50 to 1.
Collecting Scrap Metal
To collect Scrap Metal "Left Click" on a Scrap Car and press the "Collect" Button.
The Drone's will be dispatched to collect the Metal and return it to either one the Metal Storage Buildings or the Command Center if no storage has been built.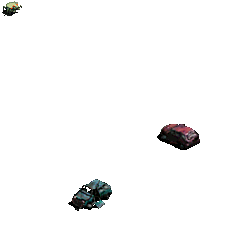 Update History
Listed in Reverse Chronological Order -- Click [ Expand ] to View Earliest Updates
Additional Facts
Scrap Metal may also be found several other places :
Scrap Metal may only be collected by the Player in their own base.
There are 9 different Scrap Cars that produce Scrap Metal.
Scrap Cars sometimes do not disappear after being collected and require the Base to be refreshed by either exiting to the World Map and returning or restarting the game.
Trivia
Related Pages
Gallery
Images may have been resized to fit in the page. Click on an image to enlarge.