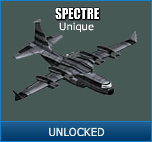 | | | | | | | |
| --- | --- | --- | --- | --- | --- | --- |
| Splash Damage | Space | Infantry | Vehicle | Air | Building | Map Speed |
| Yes | 150 | Best | Best | Can't Hit | Best | N/A |
Stat Progression
Level
Upgrade Cost
Upgrade Time
Tech Center
Production Cost

Speed

Health

Range

Damage (DPS)

Metal
Oil
Thorium
Metal
Oil
1
N/A
N/A
N/A
N/A
10
35,000,000
35,000,000
6,0
112,500
360
784
2
22,000,000
22,000,000
0
5d
10
35,500,000
35,500,000
6.0
123,750
370
944
3
24,000,000
24,000,000
0
6d
10
36,000,000
36,000,000
6.0
135,000
380
1,110
4
28,000,000
28,000,000
0
7d
10
36,500,000
36,500,000
6.0
146,250
390
1,275
5
32,000,000
32,000,000
500,000
5s
10
37,000,000
37,000,000
8.0
157,500
400
1,440
6
36,000,000
36,000,000
1,000,000
5s
10
37,500,000
37,500,000
8.0
163,500
410
1,600
7
38,000,000
38,000,000
1,500,000
5s
10
38,000,000
38,000,000
8.0
169,500
420
1,760
8
40,000,000
40,000,000
2,000,000
5s
10
38,500,000
38,500,000
8.0

174,000

430

1,925

9
42,000,000
42,000,000
2,000,000
5s
10
39,000,000
39,000,000
8.0
180,000
440
2,085
10
45,000,000
45,000,000
2,000,000
5s
10
40,000,000
40,000,000
8.0
225,000
450
2,250
11
45,000,000
45,000,000
2,000,000
5s
10
40,000,000
40,000,000
8.0
247,500
450
2,475
12
45,000,000
45,000,000
2,000,000
5s
10
40,000,000
40,000,000
8.0

270,000

450

2,700

13
45,000,000
45,000,000
4,000,000
5s
10
40,000,000
40,000,000
8.0

292,500

450

2,925

14
45,000,000
45,000,000
4,000,000
5s
10
40,000,000
40,000,000
8.0
315,000
450
3,150
Total
485,000,000
485,000,000
21,000,000
18d 
Yellow indicates increase from previous level. Underline Indicates Max Value.
Build Times & Repair Information
Level 10 Airfield Build & Repair Times Per Spectre Level
Level 1
Level 2
Level 3
Level 4
Level 5
Level 6
Level 7
Level 8
Level 9
Level 10+
Build
2d 5h 59m
2d 5h 59m
2d 5h 59m
2d 5h 59m
2d 5h 59m
2d 5h 59m
2d 5h 59m
2d 5h 59m
2d 5h 59m
2d 5h 59m
Repair
10h 28m
10h 28m
10h 28m
10h 28m
10h 28m
10h 28m
10h 29m
10h 28m
10h 28m
10h 28m
Level 10 Airfield Repair Costs Per Spectre Level
Metal
7,000,000
7,100,000
7,200,000
7,300,000
7,400,000
7,500,000
7,600,000
7,700,000
7,800,000
7,900,000
Oil
7,000,000
7,100,000
7,200,000
7,300,000
7,400,000
7,500,000
7,600,000
7,700,000
7,800,000
7,900,000
Times for other Airfield Levels may be calculated by adding 5% for each level below Level 10.
Effective Spectre Levels vs Turrets
Turret Level
Spectre Level Required to Out Range
   Flak   
Machine Gun
1
1
1
2
1
1
3
1
1
4
1
1
5
2
1
6
6
4
Image
Additional Facts
The Spectre was introduced to the Event Shop during Operation: Deadpoint 2.
Production of the Spectre is LIMITED to ONE.
The Spectre was removed from the Event Shop at the conclusion of Operation: Devil's Grip.
Due to the 2 Event Unique Unit Lock the Spectre was only available during 2 Special Events, its inaugural and final event.
The cost of the Spectre was raised from 48,000 xp to 55,000 xp for its Last Chance Price during Operation: Devil's Grip.
The Second Unit in War Commander to have a Production Limit not dictated by space requirements.
The Spectre will fly in a circle around its target. The radius of this circle is equal to the Spectre's range.
The Spectre always fires out the of its port side (left) as it circles its target.
The Spectre is the only Unit that has never been used by a Rogue Faction to Attack a Players Base on an Defense Wave during a Special Event.
The Spectre is not the only fixed-wing Air Unit that is able to outrange anti-aircraft turrets, however it is the only one that can actually take advantage of this range, since all other fixed-wing aircraft use strafing attacks that require them to fly over the enemy turret, putting them in its range.
With careful flying, it is possible to hit a Watchtower with a Stinger (Range 510) without being hit in return.
The Spectre has a Maximum Health of 270,000 making it the highest Health found on any unit until the Crusader, surpassing the Level 11 Kondor by 105,000 and the Level 12 Widowmaker by 18,000.
Known Issues
Hit Expand to View This Section
Listed here are bugs that have been identified with this Unit or Feature. Once fixed each issue will be moved to Resolved.
Existing Known Bugs :
Resolved Bugs :
Fixed an issue that caused the Spectre reticle to misbehave after pressing "spacebar".  ( G.U. : ? )
The Spectre will no longer teleport randomly if R.U.B.I. is toggled on and off after it is deployed. ( G.U. : ? )
Forum Discussion Links :
In-Game Quotes
"

The AC-130 Gunship, or Spectre, circles its prey annihilating everything on the ground with its massive 130mm auto-cannons.

"



 

— Event Shop Description 
"

Thorium powered autocannons and engines boost the Spectre's firing rate and speed.

"



 

— Level 5 Description 
"

Its wrath is inescapable, Commander.

"



 

— Unlocked Facebook Post Description 
Animated Photo
Gallery
Video
---
Riflemen • Valkyrie • Heavy Gunner • Mortar Team • Flamethrower • Attack Dog • Suicide Bomber • Sniper • Stinger • Shock Trooper • Hercules • Colossus • Vanguard • Gladiator • Viper • Viper X • Medic (Retired) • Tech (Retired)
---
Jackrabbit • Rocket Buggy • Humvee • Rhino • Honey Badger • Razorback • Gatling Truck • Paladin • Shock Tank • Flak Tank • Suicide Truck • FAV • Laser Tank • Challenger • Hellfire • Mega Tank • Behemoth • Enforcer • Widowmaker • Crusader • Hover Tank
---
Wing Drones • Copter Drones • Reaper Drone • Slayer Drone • Cobra • Thunderbolt • Warhawk • Raptor • Havoc • Kondor • Hellstorm • Halcyon • Spectre • Titan
---
Normal Zombie • Bomber Zombie • Juggernaut Zombie • Anti-Air Zombie • V2 Spotter • Chinook • R.U.B.I.