---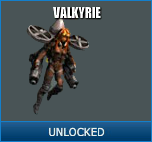 | | | | | | | |
| --- | --- | --- | --- | --- | --- | --- |
| Splash Damage | Space | Infantry | Vehicle | Air | Building | Map Speed |
| No | 50 | Can't Hit | Can't Hit | Best | Can't Hit | 0.8 |
Stat Progression
Level
Upgrade Cost
Upgrade
Time
Academy
Level
Production Cost
Speed
Health
Range
Damage
(DPS)
Metal
Oil
Thorium
Metal
Oil
1
N/A
N/A
N/A
N/A
4
16,000
20,000
1
300
225
338
2
1,500,000
1,350,000
0
1d
4
19,200
26,000
1.3
320
236
444
3
2,250,000
2,025,000
0
1d 9h 36m
4
23,000
33,000
1.3
350
248
498
4
3,375,000
3,037,500
0
1d 23h 2m
27,600
44,000
1.3
380
256
560
5
5,062,500
4,556,300
0
2d 17h 51m
6
33,200
57,200
1.3
420
263
613
6
7,593,750
6,834,400
200,000
5s
6
39,800
74,400
2.6
460
272
667
7
11,390,630
10,251,600
250,000
5s
7
47,800
96,800
2.6
510
275
702
8
17,085,950
15,377,400
300,000
5s
8
57,400
125,800
2.6
570
278
738
9
25,628,930
23,066,000
350,000
5s
8
75,000
200,000
2.6
650
280
782
10
25,628,930
23,066,000
400,000
5s
8
85,000
350,000
2.6
750
300
889
11
25,628,930
23,066,000
400,000
5s
8
85,000
350,000
2.6
825
300
978
12
29,700,000
29,700,000
1,200,000
5s
10
85,000
350,000
2.6
900
300
1,067
13
32,670,000
32,670,000
1,800,000
5s
10
85,000
350,000
2.6
975
300
1,156
14
32,670,000
32,670,000
1,800,000
5s
10
85,000
350,000
2.6
1,050
300
1,244
15
32,670,000
32,670,000
1,800,000
5s
10
85,000
350,000
2.6
1,125
300
1,333
16
49,005,000
44,104,500
2,400,000
2d 17h 51m
10
85,000
350,000
2.6
1,200
300
1,422
Total
301,859,620
284,444,700
9,100,000
8d 20h 20m
Note : Showing Data for Non-Customized Unit
Yellow indicates increase from previous level. Underline Indicates Max Value.
Build & Repair Times
Level 10 Barracks Build & Repair Times per Valkyrie Level.
Level 1
Level 2
Level 3
Level 4
Level 5
Level 6
Level 7
Level 8
Level 9
Level 10+
Build
55m 00s
55m 00s
55m 00s
55m 00s
55m 00s
55m 00s
55m 00s
55m 00s
55m 00s
1h 0m
Repair
11m 33s
16m 31s
16m 31s
16m 31s
16m 31s
16m 31s
16m 31s
16m 31s
16m 31s
18m 09s
Level 10 Barracks Repair Costs per Elite Valkyrie Level.
Metal
4,800
6,900
8,280
11,940
14,340
17,220
22,000
25,500
Oil
6,000
10,140
12,200
22,320
29,040
37,740
60,000
105,000
Times for other Barracks Levels may be calculated by adding 5% for each level below Level 10.
History of Availability
Update History
Additional Information
The Valkyrie Schematic was introduced to the Event Shop during Operation: Devil's Grip
The Valkyrie may only target Air Units and other Valkyries. However,  the Elite Valkyrie may target any Aircraft, Vehicle or Infantry Unit.
 The Valkyrie are not able to target incoming Missiles of any kind including those fired from the Hellstorm, Hellfire, V2 (Hand of God Special Op) and any Missile being launched from the Missile Silo.
Unique (so far) in being a flying Unit that can be placed into Platoons rather than the deployed from the Airfield.
Cannot be placed in a Bunker or Drone Silo.
The Valkyrie is the 2nd female unit to have appeared in the game, the other was the now Retired Medic.
Even though the Valkyrie is classified as Infantry, it Can Be Hit by Flak Tanks and Flak Turrets.
The Valkyrie is the first flying Infantry Unit.
The Valkyrie travels the width of the World Map ( 500 Hex's ) in approximately

6m 15s

giving it a Calculated Map Speed of 1.3 hps ( Hex Per Second ).
The Valkyrie, although an Infantry Unit, is immune to the Status Effect : Concussion.
Can be effective Air Defense on Base due to the it high speed which allows it to overtake any Non Strafing Aircraft except the Level 10+ Copter Drone.
The Valkyrie has two circular propellers, one rocket, and two miniguns.
Much like non-fixed wing aircraft, the Valkyrie spirals down when destroyed.
In-Game Quotes
Click Expand to View Additional Quotes
"

Flying out of the reach of enemy aircraft, the Valkyrie is fitted with drone propulsion technology and M134 mini-guns that make short work of rival air units.

"



 

— Event Shop Description 
"

Upon reaching Level 6, the Valkyrie is outfitted with improved propulsion systems that allow for faster top speeds.

"



 

— Level 6+ In-game Description 
Animated Gallery
Gallery
---