Home
Talk

53
303pages on
this wiki


WE ARE NOT KIXEYE
This is to inform everyone that the ADMINS of the War Commander Wikia are NOT Employees of Kixeye.
STOP ASKING FOR SOMETHING WE CAN'T DO
For more info on this please "Expand" and read the Disclaimer under WCwikia Site Stats
Thank you.
Also any wall posts assuming that we are kixeye will be laughed at then deleted.

Other Pages
---
LISTED MAP SPEEDS
-
The Listed Map Speeds Are Not Correct
As you may know Kixeye permanently Increased the Map Speeds of all Units. Therefor the Map Speeds listed on this Wiki are unreliable :

This Information is found for a Unit when they are placed in a Platoon. But currently all units show a Map Speed of 1.0 :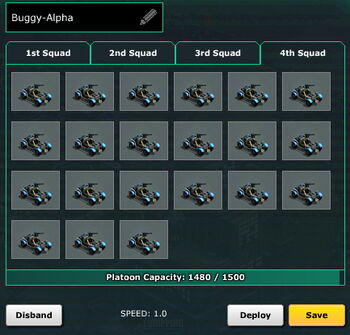 As this is corrected in the Game it will be updated here. - Thank You WCWikia Admin.
----