---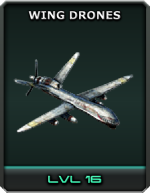 SPLASH DAMAGE
SPACE
INFANTRY
VEHICLE
AIR
BUILDING
MAP SPEED
YES
20
OK
NOT GREAT
CAN'T HIT
OK
N / A
Stat Progression
Level
Upgrade Cost
Upgrade
Time
Tech
Center
Production Cost
Speed
Health
Range
Damage
(DPS)
Metal
Oil
Thorium
Metal
Oil
1
50,000
60,000
0
1
1,400
2,400
6.0
220
200
200
2
45,000
37,500
0
3m
1
2,800
4,800
6.0
260
225
240
3
67,500
56,250
0
2
2,366
4,056
6.0
300
250
257
4
84,380
101,300
0
3
3,076
5,272
6.0
340
265
274
5
151,900
126,570
0
3
3,998
6,854
6.0
380
280
291
6
227,800
189,860
0
10m
3
5,198
8,912
6.0
420
300
308
7
341,700
284,790
0
10m
4
6,758
11,584
6.0
460
310
325
8
512,600
427,190
0
4
8,784
15,060
6.0
500
320
346
9
640,790
768,900
0
5
12,500
30,000
6.0
600
350
415
10
961,190
1,153,400
200,000
5s
7
17,500
35,000
6.0
900
370
498
11
1,441,790
1,730,100
200,000
5s
7
17,500
35,000
6.0
990
370
548
12
2,162,690
2,595,150
300,000
5s
10
17,500
35,000
6.0
1,080
370
598
13
3,244,040
3,892,730
450,000
5s
10
17,500
35,000
6.0
1,170
370
647
14
3,244,040
3,892,730
450,000
5s
10
17,500
35,000
6.0
1,260
370
697
15
3,244,040
3,892,730
450,000
5s
10
17,500
35,000
6.0
1,350
370
747
16
10
17,500
35,000
6.0
370
Total
16,419,460
19,209,200
2,050,000
0d 00h 00m
Note : Showing Data from Non-Customized Unit
Yellow indicates increase from previous level. Underline Indicates Max Value.
Build Times & Repair Information
Level 10 Airfield Build & Repair Times Per Wing Drone Level
Level 1
Level 2
Level 3
Level 4
Level 5
Level 6
Level 7
Level 8
Level 9
Level 10+
Build
0m 0s
11m 00s
11m 00s
13m 12s
Repair
0m 0s
7m 16s
Level 10 Airfield Repair Costs Per Wing Drone Level
Metal
0,000
Oil
0,000
Times for other War Factory Levels may be calculated by adding 5% for each level below Level 10.
        Name        
Icon
   Class   
   Level   
Description
Time of Effect
Thorium to Extend
Death Drones
Attack
Uncommon
5 Wing Drones & 5 Copter Drones join your attack after you deploy ground Units.
1h
100,000
More Information and a the Full List of Ops available here: Special Ops
Related Missions
STANDARD MISSION
Mission
Icon
Mission Description
Completion Awards
Images
Metal
Oil
Pre
Post
Attack of the Drones
Unlock Wing Drones
8,000
6,000
X
Some Missions May Not Be Available Until The Completion Of Others.
Additional Facts
The Wing Drones may be placed in the Drone Silo.
When placed in the Drone Silo the Wing Drones become one of five Aircraft able to be used in Defense of the Player's Base.  The other Aircraft are: Copter Drones, Reaper Drone, Slayer Drone and the Halcyon.
When Deployed into an Attack the Wing Drone instantly go into a Circle Holding Pattern at the point where it enters the battle.  They will remain in this Holding Pattern until a target has been selected.  The Wing Drone will re-enter a Holding Pattern any time it has no active target. This feature was implemented in Game Update: Jan 30, 2014.
The Wing Drones gain a 50% increase to their Health at Level 10.
The Wing Drones gain a significantly larger Splash Radius at Level 10.
Great for a "Toss-A-Penny-Down-The-Street" tactic to get sense of the Units housed in Bunkers, as well as exposing Hidden Units & Turrets.
The Wind Drones are 1 0f 5 Strafing Attack style Aircraft. The others are: Kondor, Raptor, Slayer Drone and Thunderbolt.
The Wing Drones and the Copter Drones are the only units in the game referred to in the plural form.
A Level 10 Airfield can hold 70 Wing Drones.
The Wing Drone is based on the MQ-9 Reaper, a multi-role unmanned aerial vehicle.
Wing Drones at one time had a repair time under 5 minutes (based on the normal 25% production time formula).  This repair time was increased to prevent spamming attacks.
Related Pages
In-Game Quotes
"

Wing Drones are lightning fast drones mounted with their Hydra 70 rocket pods.

"



 

— In-game description 
"

Improved to carry a larger pay load in each rocket, the Wing Drone acts as an umanned precision fast strike unit.

"



 

— Level 10 description 
Gallery - Animated
Gallery
Images may have been resized to fit in the page. Click on an image to enlarge.