WORKSHOP INFORMATION
Building Description
Used for all Upgrading and Equipping of Customizable Items to available Units.
Effects of Upgrade

Upgrading the Workshop gives access to new customizations.

Building Group
Military Buildings
<< Prev
Next >>
Upgrade Progression
Workshop
Level
Upgrade Cost
Upgrade Time
Command Center
Level
  Power  
  Usage  
Metal
Oil
1
3,000
3,000
25s
3
50
2
44,000
17,600
4m 10s
3
75
3
96,800
38,720
50m
3
100
4
212,960
85,184
4h 10m
3
125
5
468,512
187,405
12h 30
3
150
6
1,030,726
412,291
1d 7h 7m
3
175
7
2,267,598
907,039
2d 14h 30
4
200
8
4,988,716
1,995,486
4d 13h 10m
4
225
9
10,975,175
4,390,070
7d 23h 23m
6
250
10
19,145,384
9,658,154
11d 23h 57m
6
275
Totals
  39,232,871  
  17,694,949  
Customizable Units
12 Units Schematics are currently available for Customization in the Workshop :
Infantry Units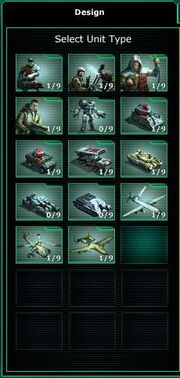 Vehicle Units
Aircraft Units
Available to be customized in the future.
Customizable Items
Each Schematic has several Customizable Items, called Components. 
1 to 5 of these components are grouped into groups, called Component Groups. 
3 to 6 Component Groups may be found on a Schematic.
For Further Information See UNIT CUSTOMIZATION.
Additional Facts
Was officially released on June 27, 2013.
The Workshop has the same size footprint on the base as the Academy & Missile Silo.
Like the other "Unit Upgrading" Buildings ( Academy, Tech Center, and War Factory), the Workshop only draws power when it is in use or being upgraded itself, in which it uses 50% power.
Each Unit can have 9 Different Designs ( Combinations of Items). 
Unit are assigned a design individually.  Therefore, a Platoon may consist of units with several different designs.
Prior to being officially released and while still on the Test Server, 2 other units were availiable for upgrading: Mortar Teams & Razorbacks. Both were not part of the official release.

Customized units and non customized have the same repair time.

The icons/symbols of customized units are seen by attackers.

The Lost Techs could be found in Rogue Faction bases 25+. (Random)

The workshop capacity is determinated by the level of the unit that wanted to be customized (example: level 7 unit has 700 capacity, Level 9 unit has 900 Capacity), but not by the workshop level.
In-Game Quotes
"

The workshop allows you to research customizations, create designs, and apply them to units.

"



 

— In-game description 
Gallery
Video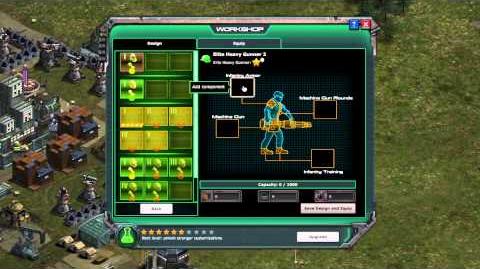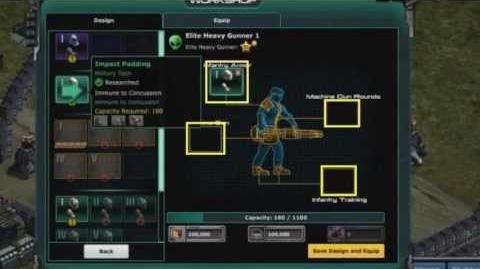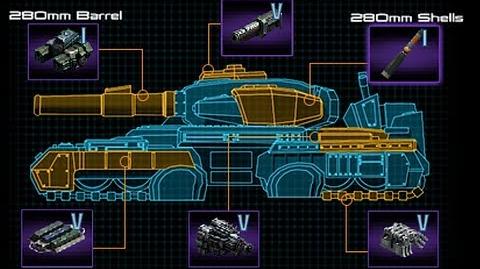 ---
General
---
Resources
Power Plant • Metal Factory • Oil Pump • Metal Storage • Oil Storage • Thorium Vault
---
Military
Storage • Barracks • Radio Tower • Academy • War Factory • Tech Center • Airfield • Workshop • Aircraft Hangar
---
Defense
Defense Platform • Defense Lab • Missile Silo • Go-Go Bar • Bunker • Drone Silo • Mine Factory • Barricade
---
---
Individual Bunkers
Bunker • Stronghold • Watchtower
---
Turrets
Machine Gun Turret • Mortar Turret • Flak Gun Turret • Hellfire Turret • Laser Turret • Plasma Turret • Rocket Barrage Turret • Shock Turret • Cryo Cannon Turret • Napalm Turret